Know that everyone is working on the most up to date version, every time. Print Production Management manages streamlines the creation and production of print based material through integrated page planning, workflows and automation making production simpler and faster.
Print Production Management simplifies the planning, creation, production and management of all print products such as adverts, brochures, price lists and more. It simplifies collaboration between the design department, copywriters and editors, and external resources.
censhare integrates page planning, as well as layouts created in Adobe® InDesign® and texts created in Adobe® InCopy®, to enable full transparency for all users and simplify the entire publishing process.

The integrated workflows can be adapted to existing print related workflows within your organization. For example, a magazine's production can be split into separate tasks that can be designed in parallel while the status of each task can be tracked.

The design and production processes can be automated to amend digital assets held in a central repository and create updated final print-ready files.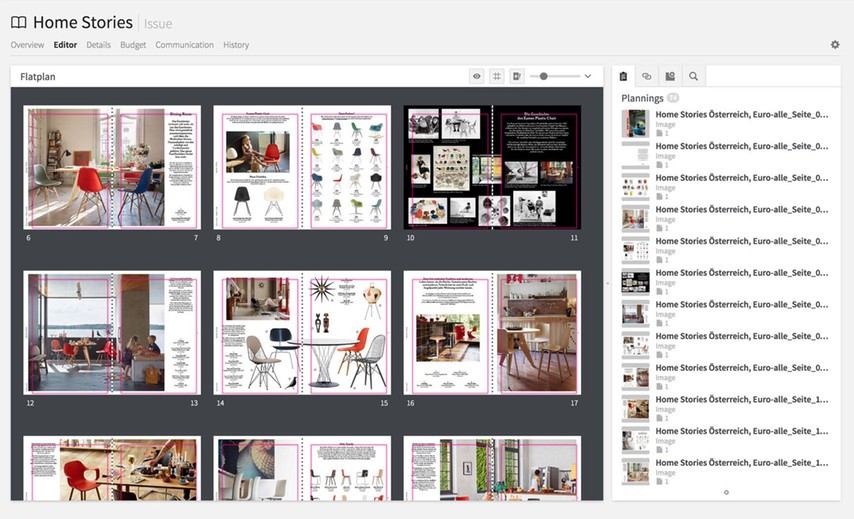 censhare's tight integration with Adobe® InDesign® and Adobe® InCopy® enables you to work on printed assets without having to leave the censhare client.
| | |
| --- | --- |
| Print Production Management with Adobe® tools (requires Adobe®InDesign® Server license) | Full Adobe® InDesign® integration, providing tools to create, edit and manage layout files for professional printing | Adobe® InCopy® integration | Support for Adobe® InDesign® scripts | Backend renderer client to automatically create previews for Adobe®InDesign® files and to generate PDF files from Adobe® InDesign® files | Drag and drop placement of media, products and other content | Centralized workflow management | Collaboration with comments, markers and note |
| Print Production Management with censhare tools (requires Print Production Management with Adobe® tools) | Integrated page planning for layouts, adverts and print sheets: Flatplan Editor and Layout Editor | censhare InCopy Editor to create, edit, and manage texts, including comments, track, review, accept and reject changes, and displaying overset text and invisible characters |