Download the Release Summary 2021.1 as PDF
Compatibility with macOS Big Sur and M1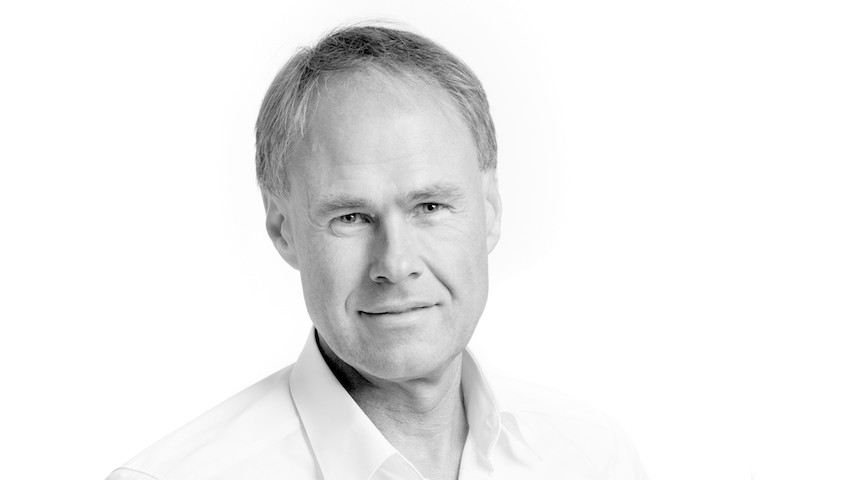 Mark Zanzig
Director Product Marketing
Summer is here, and we're happy to offer you censhare release 2021.1 with a couple of new features and functions.
In April, Alexander Röthinger took over the reigns as CTO and CPO from censhare Co-Founder Walter Bauer. Therefore, we're going to continue the series of Release Summaries and Webinars that are tightly tied to each release and will include a ' Roadmap ' section to inform you about what we're working on, and why.
Now let's put the spotlight on this release: Importantly, we launched VFS 2.0 for macOS Big Sur and M1. And this is indeed a 'Biggie' because many customers are using Apple computers (including us!) and wondered whether updating to the latest macOS may affect their use of censhare. Similarly, the new Apple M1 hardware comes with certain changes that affect the way applications will be treated by the operating system. This makes VFS 2.0 an essential improvement for those in the Apple ecosystem. More about all this in the first chapter .
We released new security features to keep your censhare platform secure. Please turn to chapter ' Security Optimizations ' for detailed information.
And we made further improvements to our editor for Adobe InCopy, making it now the leading Adobe InDesign and Adobe InCopy solution for professional print production. We'll explain the changes in the according chapter .
Finally, we're making our framework for automated testing available to our partners. This significantly speeds up testing and can reduce manual errors along the way. You'll find the details below .
Our development team also addressed bugs and issues that were present in previous releases of censhare.
By the way, the next update is already around the corner: censhare release 2021.2 has been scheduled for end of August, so you can expect more new features and functions coming your way soon.
As both releases are so close together, we're going to conduct the release webinar in September, covering both 2021.1 and 2021.2.
Stay tuned!
Adobe InDesign CC 2021, Apple macOS Big Sur and Apple M1 silicon
Everyone is getting excited when Apple releases a new operating system and presents a new hardware architecture. We certainly are.
Apple made two major changes in 2020. The company released Apple macOS Big Sur (aka 'macOS 11') and switched production to their new hardware platform 'M1 silicon' (aka 'ARM architecture') – with massive consequences for users of applications on Apple computers. censhare users have also been affected by this move.
To make matters worse, Adobe made changes to their SDK for InDesign, which affects the way the censhare Plugin interoperates with InDesign.
The dependencies and consequences are complex and have triggered three questions concerning the compatibility of Big Sur and M1 with censhare, which we are responding to below.
1. Can we use Adobe InDesign 2021 with censhare?
Adobe InDesign CC 2021 is also known as 'InDesign Version 16'. censhare's current InDesign Plugin v2.9.4 fully supports InDesign versions 16.0, 16.1, and 16.2. But Adobe substantially changed the SDK for InDesign 16.3 probably for M1 native mode support, so you will need a new version of our Plugin to use censhare with InDesign 16.3 in that mode. We have prioritized this development and will provide an update as part of one of the next releases.
The following censhare versions support the InDesign Plugin v2.9.4:2018.1.7, 2018.2.9, 2018.3.9, 2019.1.5, 2019.2.11, 2019.3.9, 2020.1.8, 2020.2.4, and 2020.3.2
2. Can we use Adobe InDesign 2021 with censhare on Big Sur?
Adobe has been, like many other software vendors, affected by the changes in Big Sur. They announced that Adobe InDesign CC 2021 is compatible with Big Sur but previous versions of InDesign have not been tested for compatibility. Adobe points out that there are still known issues and recommend testing prior to working with InDesign on Big Sur.– More from Adobe here and here .
So, let's assume that InDesign works OK with Big Sur. Will it work with censhare? censhare relies on Kernel Extensions (KEXT) that worked fine with versions of macOS prior to Big Sur. But Kernel Extensions have been deprecated by Apple for several reasons. – More on this from Apple .
Now, censhare's Virtual File System (VFS) 1.1.5 is based on KEXT and uses some of the communication calls that Apple has "deprecated" with the launch of Big Sur. Apple wants developers to use their new "System Extensions" from now on. We looked at the specifications of these new APIs and realized that these are not powerful enough for our use cases.
Our tests revealed that the existing Kernel Extensions still seem to work at the time of writing.
With censhare release 2021.1 we've launched VFS 2.0 which includes refactored communication calls to meet the requirements of Big Sur. VFS 2.0 will be down ported to older versions and provided in a bugfix-release down to 2019.2.x
3. Can we use censhare with Apple M1 silicon?
Apple M1 silicon is a new hardware architecture and thus by definition not compatible with the Intel-based processors that Apple used in the past.
To provide compatibility with existing Intel-based applications, Apple released the Rosetta 2 Translation Environment – a compiler that 'translates' Intel-based code into executable code for M1 silicon.
The first launch of an Intel-based application may take a few seconds longer, but subsequent launches will be faster. Read more about Rosetta 2 .
Rosetta 2 will help software vendors to provide native support for M1 silicon as they now can take the time to port their code to the new platform.
However, even with Rosetta, you still face the issue that the new Apple hardware platform does not allow Kernel extensions (KEXT) by default, so you need to enable them manually.
Apple macOS 11 Big Sur

This new operating system caused many changes for Apple users.

censhare has been affected by the non-compatibility of the existing Virtual File System (VFS) with Big Sur. The first version of Big Sur did not work with our desktop client (aka 'Java client'); versions 11.01 and 11.1 were working OK. It's unclear whether Apple just temporarily lifted the restrictions.

Apple M1

This is a new processor by ARM that replaces Intel-based processors in Apple computers. Going forward, new laptops and computers will be based on ARM architecture, enabling users to natively run apps that have been developed for the iPhone.

But the new processor is not compatible to Intel-based processors. To ease transition, Apple has released Rosetta 2, a 'translation tool' that enables users to run applications on M1/ARM that have been designed for Intel based processors originally.
Further Improvements to Adobe InCopy Integration
censhare's integration of Adobe InCopy has seen a powerful update last summer, with the complete overhaul of the interface introduced with censhare release 2020.2.
Our customers – especially those in the publishing industry – pointed out that two features were still missing, and we've now delivered these as they indeed improve the usability of working with InCopy:
Approving or rejecting all changes within a selected range within a text block. – This can reduce the number of clicks significantly because you don't have to accept (or reject) each individual change.

Preserving hard and soft returns when pasting text from a Google Docs document exactly like we do already for text from Microsoft Word. – This eases collaboration with authors and organizations who prefer Google Docs over Microsoft Word as you can quickly import a text without having to manually edit all the hard and soft returns.

The editor for Adobe InCopy documents now can be used to approve or reject all changes in the text that has been selected.
Security Optimizations
We take the security of the censhare platform very serious as we know that crucial business processes rely on the high availability of censhare and the network environment it's using.
That's why we are:
Permanently checking for availability of updates for 3rd party libraries used by the censhare solution

Closely monitoring the developments in the IT security space

Constantly testing our products for potential vulnerabilities, both internally and with external consultants

Optimizing the existing security measures to protect against data breaches and attacks that might compromise the system
With this in mind, we're constantly applying security optimizations.
Starting with this release, we're requiring users to use a password to access a censhare system. It just cannot be left empty.
Don't get us wrong – most customers make use of the sophisticated password policies that censhare offers, but some do not. And while we certainly like 'ease of use', we strongly believe it should not be too easy for unauthorized folks to get access to a censhare system.
Sorting Assets in Relation Widgets Using Drag & Drop
As you know, censhare can flexibly establish links between different assets, for example link multiple product images to an article, or link local variants to a master document. This is done through so-called 'relations', and all relations of an asset can be displayed using the 'Relations Widget'.
Users have been able to manually sort the related assets for a long time. This can be useful, for example, to highlight the most important relation as the first entry in the list, and you could manually sort the relations within the Relations Widget using the 'move up' or 'move down' icons for a selected relation. This works well when you have rather few relations.
Users who manage many relations were asking for an easier way to re-order the list (instead of performing the same action repeatedly.)
We've now implemented a Drag & Drop functionality for the relations. Simply click the relation you want to move up (or down) and drag it to the desired spot.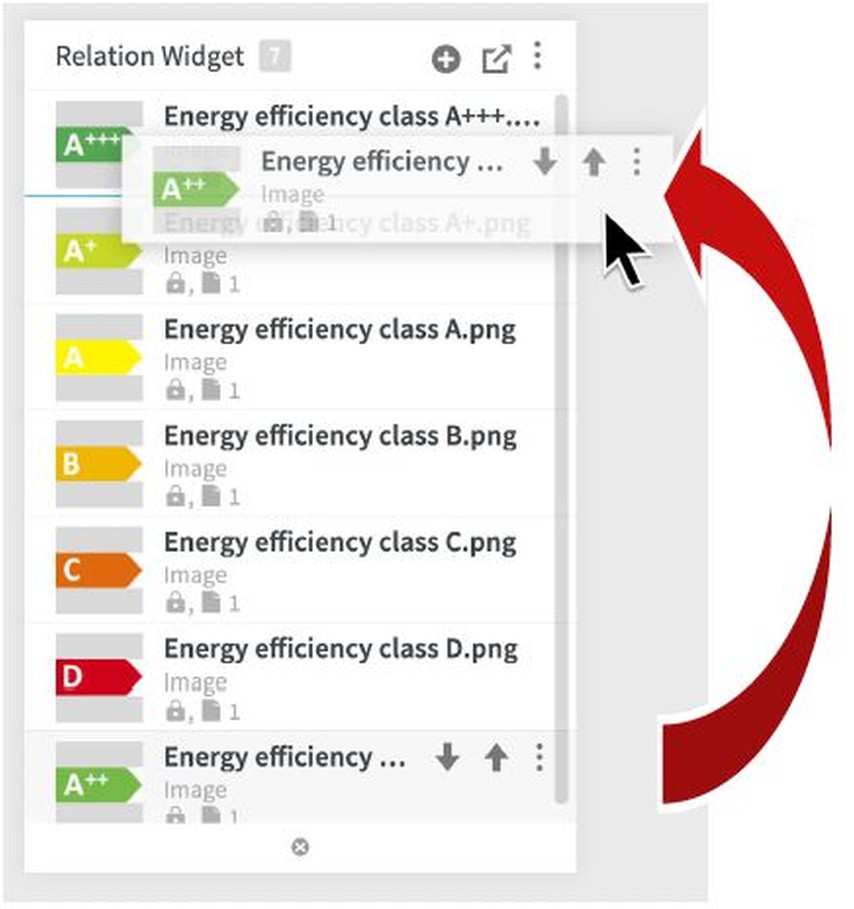 In the Relations Widget you can now move relations to a new spot in the list by simply using Drag & Drop.
Test Automation
Testing is essential for a powerful software solution like censhare. Whenever releasing new or updated code we aim for it to be free of errors.
We at censhare have been relying on automated testing for a long time to deliver the high quality of our product.
With this release, we're making our Automated Test Framework available to our partner community.
This test framework includes:
About 90 tests covering various use cases, including DAM, PIM and CMS

Tests can act as references when creating new tests

Tests are available for different versions, starting with censhare release 2019.3

Complex tests, performed easily

Test templates provide a short-cut to create new tests

Short descriptions for most classes and methods
A shell script assists you with configuring, running, and interpreting the tests. You can as well use simple maven commands to run the tests.
To give you an idea how much faster you will be performing your tests, here are the results from one real-life test:
A censhare bugfix version required tests that were performed manually within eight hours by a team of six, i.e., a total of 48 hours.
With automated testing, we could perform the automated tests in four parallel streams that each took 2 hours, i.e., 8 machine-hours. In addition to that, one engineer spent 1 hour for analyzing the test results and restarting the tests if necessary. Another engineer spent 3 hours for additional manual tests that could not be automated. This added up to four hours.
The total saving from automation was 44 hours or 91.6% compared to manual testing.
But automated testing is not just fast and efficient, it also reduces the risk of manual errors.
So, there are plenty of benefits from deploying automated testing, and we are proud to make this framework available to our partners now.
For more information please take a look at our documentation .

You can find dedicated information about included features, release notes, known issues and system requirements.
Roadmap
Here's our long-term technology roadmap, outlining our mid-term and long-term plans and showing the topics we're working on.
In the past, we worked towards fixed release dates and launched the features that had been finalized by then.
Our experience has shown that publishing new features on a theme-by-theme basis is more market-driven and makes it easier for our customers to plan their upgrades. To maintain the required flexibility with scheduling, we are therefore not committing to any fixed dates for future releases.
However, we will continue to publish three releases per year – one in the first half of the year and two in the second half.
Main topics for the mid-term and long-term future
Become 'cloud native', not just 'running in the cloud'.

Take advantage of the power of the cloud like scalability and cost savings through serverless computing.

Modular architecture based on mainstream technology.

Enhance the monolithic and proprietary backend with a modular, micro-service based architecture built on mainstream technologies, focusing on "API first" and maximizing integration capabilities.

Build on market feedback.

Over the past months, we've been collecting market feedback and requirements brought forward by our customers and partners and have also streamlined our internal processes to incorporate this feedback into product development. As a result, you can expect to see new features and enhancements soon, specifically around PIM functionality as well as Analytics.

Support and attractiveness for current product offering.

We're striving for future censhare versions to evolve in a non-disruptive way. Different client applications shall co-exist in harmony while we are rejuvenating the tech stack of our product.